We're in love with the Boston Museum of Fine Arts' newest hire. Meet Riley, a 12-week-old Weimaraner.
Riley's job is to sniff out bugs and other critters that could potentially damage valuable artwork in the museum. The museum's deputy director, Katie Getchell, told The Boston Globe that insects are an ongoing concern for museums.
"It's really a trial, pilot project. We don't know if he's going to be good at it," said Getchell. "But it seems like a great idea to try."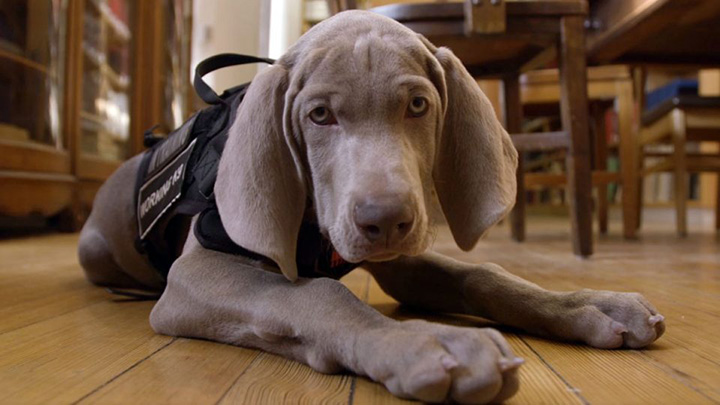 No technology is as powerful at detecting scents as the nostrils of dogs, which have long been trained to sniff out explosives, missing people, bed bugs, and cancer, among other things.
If Riley is successful at his job, museum officials would attempt to share what they learn with other museums and organizations that need to protect textiles, Getchell said.