Michael and Linda Joyce of Frankton, New Zealand, have been married for 34 years, but Michael is battling Alzheimer's and he'd forgotten.
So, when Michael woke Linda up in the middle of the night and asked her to marry him, she responded, "Of course I will, darling."
"You don't say, 'Oh, we're already married,'" Linda, 64, said.
The next morning, she was shocked when Michael said, "So, when are we doing this?"
Linda decided it would be a good chance to renew their wedding vows.
She turned to her community website Neighbourly and asked if anyone would be willing to marry them over the weekend.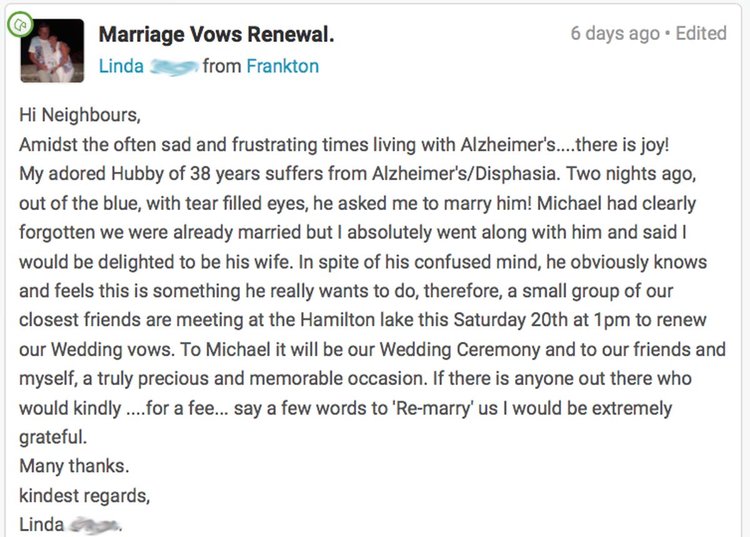 She was inundated with offers, all free of charge, and local photographer Desmond Downs volunteered to be the wedding photographer.
On their wedding morning, Linda said she wasn't sure he would remember, but he woke up and said, "Today's the day!"
Michael and Linda said their vows on Saturday afternoon at a lake near their home among a handful of friends.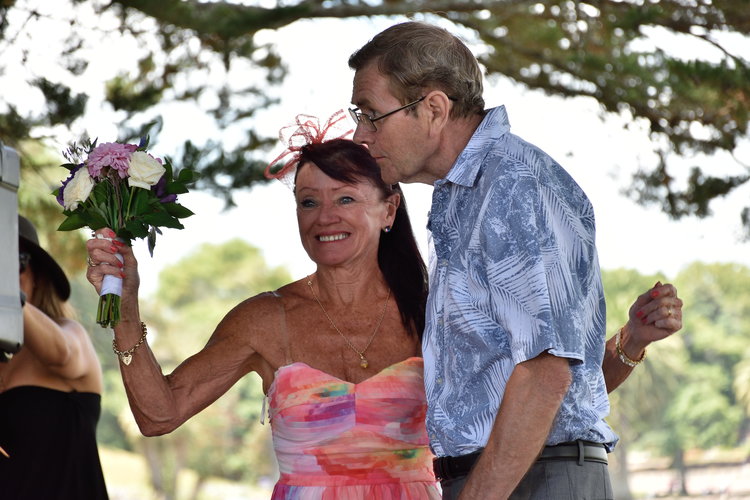 The couple, originally from Scotland, celebrated with hugs, kisses and cake to the background music of Flower of Scotland, played by bagpipes.
"There's been a lot of sadness and a lot of frustration," Linda said. "And despite all the fogginess, today has been pure joy."